March 2023
Dear OAKE Members and Colleagues,
The 2024 National Conference Committee is enthusiastically preparing for the 50th Annual OAKE National Conference to be held in Chicago, IL, March 14-17, 2024. We invite you to join us as we celebrate 50 years of national conferences! 
Our theme for the 2024 conference is "50 Years: Reflecting & Refining". We invite you to share your expertise and submit proposals for sessions, demonstrations, and/or papers that relate to the following:
"Reflective Practices" – Lessons for music classrooms inspired by Kodály and other active music making approaches
"Refining Folk Song Research" – Folk songs and research
"Dynamic Developments" – Technology & Educational Trends
"Regroup, Refocus & Renew" – Fostering community and self-care for teachers and students
"Embracing & Evolving" – Advocating for all students
"Finely-Tuned Musicians" – Musicianship Skills for teachers and students
Please submit proposals for demonstrations, sessions, and/or papers that relate to this theme. Proposed topics include but are not limited to: musicianship, pedagogy, and literacy; choral and instrumental applications; music from other cultures; special education applications; brain and cognitive development; vocology; elementary, middle school, high school, and beyond.
All proposal forms for the 2024 OAKE National Conference must be submitted online by May 1, 2023. Forms are available below.
Thank you for all that you do to further Kodály's philosophy, and to educate and inspire children every day!
Warm regards,
Lindsey Schroder, Aileen Miracle, and Emily Reep, OAKE Conference Chairs
For Presenters:
NEW!  2024 National Conference Session Proposals  |  Deadline May 1  |  Click Here To Submit Your Proposal
NEW!  2024 Research Poster Session Proposals  |  Deadline November 1  |  Click Here To Submit Your Proposal
---
CONFERENCE EVENTS AND SESSION INFORMATION

JOAN LITMAN    Conference Kickoff Keynote Speaker
Joan Isaacs Litman is a native of Los Angeles, and a longtime resident of the NYC metropolitan area. She has been a member of OAKE for forty years, and in 2009 was named "Outstanding Educator of the Year." Throughout her career, Joan has been privileged to live, learn, and teach from the many subcultures of New York City. Learning songs from her neighbors has lead to a deep longing and commitment to understanding the meaning of these songs, and creative ways to have her students make vibrant, memorable, connections when the songs are shared with them.

SUSANNA SAW    Mini-Conference Presenter and Participant Choir Director
Susanna Saw is an active music educator promoting music and choral education in Malaysia. She obtained her Master in Music Education (Choral Focus) from Westminster Choir College. She is currently a lecturer and choir director at the Faculty of Music at the University of Malaya (UM) and the Malaysian Institute of Art (MIA), where she conducts the MIA Ladies Chorus, the Men's Chorus and the Mixed Voices Choir. Both the Men and Ladies Choruses have won many gold medals and been category winners in various international competitions.

JO KIRK   Sunday Spotlight Session
Jo Kirk, President and CEO of WeJoySing, Inc nationally known educator and expert in Kodály based early childhood music education and methodology, holds a master's in music education from the University of Akron and a Kodály Music Education Certificate from Silver Lake College.  She has completed early childhood studies at the Hartt School of Music and the Westminster Choir College.
2024 National Conference Choir Conductors
Children's Choir – Judith Chan  (SSA grades 4-5) 
Youth Treble Choir – Sandy Knudson  (SSAA grades 6-8)
Concert Treble Choir – Tracy Wong  (SSAA grades 9-12)
Chamber Choir – Árpád Tóth  (SATB grades 9-12)
---
Affinity Events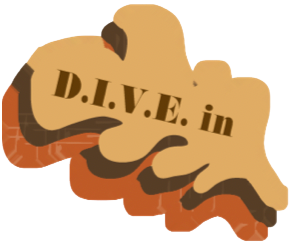 D.I.V.E. In! (Diversity, Inclusion, Voice, Equity)
These events will be a space to find connections, support, and inspiration from one another, and to share your voice to peers who serve on the OAKE Equity Committee. Grab a snack from the reception and come join us to DIVE in! 
Newcomer Event 
Is this your first conference? Come learn about OAKE and get the inside scoop on the conference by attending the Newcomer Event!
---
Social Events
Grand Opening Reception
Grab a snack and say hello to all your friends at the Grand Opening Reception! After a morning of travel, let's re-fuel and get reaquainted. Our exhibitors will beofficially open and ready to show what they've brought in, especially for our Kodály educators.

Community Dance 
Dance the night away with friends new and old as singers, families, and teachers gather together to kick off the first night of conference with laughter and community!
Friday and Saturday Morning Sing with Coty Raven Morris
Get each morning of the conference started right with beautiful singing with your colleagues. 
Friday and Saturday Night Social Events
Socialize, rekindle Kodály friendships or make new ones, at the Friday and Saturday night social events.
---
Special Sessions and Offerings
Join the Participant Choir! 
We need YOU! You are needed to be a member of the Participant Choir! This is a great opportunity to deepen your conference experience. We especially encourage Tenors and Basses (never can have too many of those!) to join us. When Early Bird Registration is closed, those who have signed up will receive an email with instructions and rehearsal schedule. The first rehearsal traditionally occurs on Thursday evening of the Conference and the rehearsal schedule will not conflict with sessions.
Choir Family and Administrators Event 
The clinician will give an overview of the Kodály philosophy and approach for choir parents/families and administrators. The presentation will give the audience a chance to experience some music making together. Attendees will gain insight into the teaching that students/singers receive in their local music classrooms.
Choral Reading Session 
Find fresh repertoire for your classroom, community, and performing treble groups! Join us in singing through literature appropriate for your beginners through advanced elementary and middle-level ensembles.
Educating the Teachers of Teachers Track (ETT)
The ETT (Educating Teachers of Teachers) Track is a time for program instructors to learn from each other and hear new developments from the Teacher Education Committee.
Instrumental Track (IT)
Designed for instrumental educators of all levels, this track explores the application of the Kodály-approach and philosophy to band and string instruments, in the hopes of fostering greater literacy and learning.
Secondary Choral Track (SCT)
These sessions are designed for Middle and/or High School choral educators to explore a Kodály-inspired, skills based, approach to music literacy, rehearsal techniques and repertoire.
Research Poster Session 
Come speak with OAKE members as they share current research projects related to aspects of Kodaly-inspired pedagogy.
---
OAKE Business
Advisory Council
Advisory Council Luncheon for Chapter and Division Leaders, or their proxies.

Division Membership Meetings
Meet up with your OAKE Division leadership at the Division Membership meetings. 
General Assembly Meeting for OAKE Membership
During our general assembly, we meet as a membership to learn about OAKE's latest developments, celebrate scholarships and awards, and unveil the next OAKE conference!
---
Important Contacts and FAQ
For concerns and inquiries, please contact the OAKE National Office. 
Equipment inquiries should be addressed to the Equipment Coordinator, Nick Mercier.
Materials inquiries (pictures, biographies, agreements, handouts) should be addressed to the Administrative Coordinator, Colleen Graves.