Conference Events and Breakout Sessions
---
Mini-Conference presented by Dr. Loneka Wilkinson Battiste
Culturally Responsive Teaching through Black Music Aesthetics
Starts at 1 pm, Thursday, March 16, 2023
$80 – Member Price, $125 – Non-Member Price (This is a separate, ticketed event)
Come join Dr. Loneka Wilkinson Battiste, Assistant Professor of Music Education at the University of Tennessee, Knoxville, as she explores musicality through a CRT lens, showing how Black music aesthetics can be applied in music teaching and learning, and broadening the ways in which Kodály practices can be used.
---
OAKE Participant Choir directed by Georgia Newlin
Early Bird Rate $30; Regular Rate $40

We need YOU! You are needed to be a member of this year's Participant Choir! This is a great opportunity to deepen your conference experience. We especially encourage Tenors and Basses (never can have too many of those!) to join us. When Early Bird Registration is closed, those who have signed up will receive an email with instructions and rehearsal schedule. The first rehearsal traditionally occurs on Thursday evening of the Conference.
Georgia A Newlin, DMA is an independent Music Education Consultant. She has taught in early childhood and public school music positions, and at the collegiate level, for sixteen years. She is Past President of the Organization of American Kodály Educators and is a member of The VoiceCare Network. 
---
Sunday Spotlight Session let by Nyssa Brown
Toward Lifelong Music Learning: Concept-Based Inquiry and Transfer in the Kodály-Inspired Classroom
Sunday morning, March 19, 2023
What will students remember as adults after being in music class? How can we design curriculum so student learning "sticks?" What role do skills play in long-term musical understanding? We often measure the success of student learning by the number of skills students can acquire, but skill acquisition does not necessarily lead to transfer. This workshop will focus on using skills as the foundation for conceptual learning – connecting our robust Kodály-inspired scope and sequences with transformative enduring understandings, intentional questioning strategies, and relevant student-centered inquiry. Participants will experience lesson activities that include and build upon Kodály-inspired pedagogy, as well as understand the framework for successfully building similar learning experiences for students in their own classrooms. All registered attendees are welcome to attend the Sunday Spotlight Session. 
---
Conference Kickoff
Come join us as we kickoff the 2023 OAKE National Conference with a keynote speech by Dr. Nicole Robinson, Chapter Banner Parade, a performance by the Jacksonville Children's Chorus, and more!
Keynote Speaker Nicole Robinson
Dr. Nicole Robinson will join us with words of inspiration as we begin the conference! Dr. Nicole R. Robinson is the creator of Cultural Connections by Design, LLC and the mastermind behind the development of creative interactive learning tools. When she's not working to facilitate critical conversations with organizations around diversity, she leads social change efforts at the University of Utah as the Associate Vice President for Equity and Diversity and Senior Vice President of Academic Affairs Leadership Fellow at the University of Utah. 
Opening Concert: Jacksonville Children's Chorus and Voices of Jacksonville
The Jacksonville Children's Chorus and Voices of Jacksonville will perform works by local composers as well as works from classical, jazz, pop and Broadway genres. The mission of the Jacksonville Children's Chorus is to provide a high-quality, choral music education for children of diverse backgrounds, fostering teamwork, self-discipline, accomplishment and pride while filling an important cultural need in the community and sharing the beauty of the choral art form through artistically excellent performances.
---
Observe Choir Rehearsals
Marianna Parnas-Simpson – Children's Choir (SSA grades 4-5) 
Emily Ellsworth – Youth Treble Choir (SSAA grades 6-8)
Jeanne Wohlgamuth – Concert Treble Choir (SSAA grades 9-12)
Michael Hanawalt – Chamber Choir (SATB grades 9-12)
Performances
OAKE National Conference Choirs Concerts
Our annual National Conference culminates in a performance of singers selected to participate in the OAKE National Honor Choirs. There are five audition-based OAKE National Conference Choirs, each led by a nationally renowned conductor. Accepted singers learn and memorize music at home with their own teachers before going to the conference city. The National Conference Choir Concerts are a beautiful expression of bringing singers from across the country to make music together.
Concert #1, 6:00 pm Start Time: Children's Choir, Concert Treble Choir
Concert #2, 7:45 pm Start Time: Youth Treble Choir, Chamber Choir
---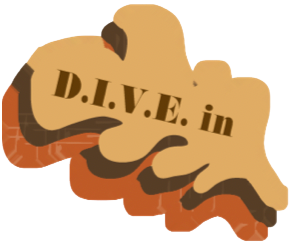 Affinity Events
BBIA Affinity Event: D.I.V.E. In! (Diversity, Inclusion, Voice, Equity)
This gathering is for conference attendees who identify as Black, Brown, Indigenous, Asian or multi-racial BBIA. This will be a space to find connections, support, and inspiration from one another, and to share your voice to peers who serve on the OAKE Equity Committee. Grab a snack from the reception and come join us to DIVE in! 
LGBTQIA+ Affinity Event: D.I.V.E. In! (Diversity, Inclusion, Voice, Equity)
This gathering is for conference attendees who identify as part of the LGBTQIA+ community. This will be a space to find connections, support, and inspiration from one another, and to share your voice to peers who serve on the OAKE Equity Committee. Grab a snack from the reception and come join us to DIVE in! 
Newcomer Event led by Andy Paney
Is this your first conference? Come learn about OAKE and get the inside scoop on the conference by attending the Newcomer Event!
---
Social Events
Community Dance with Andrew Ellingsen
Dance the night away with friends new and old as singers, families, and teachers gather together to kick off the first night of conference with laughter and community!
Friday Morning Sing with Tom Michalek
Join us to be invigorated for the day through song and community. ALL are welcome! Tom Michalek, the President-Elect of OAKE, has been teaching elementary music since 1991, currently with the Hastings (Nebraska) Public Schools. 
Saturday Morning Sing: Songs of Hawaii with Jana Martin
Aloha! Join us for a morning sing with Jana Kitamura Martin, to learn songs from Hawaii as we warm up our voices! Jana Kitamura Martin is the third generation born and raised on the island of Kauai. She is mixed-race Japanese, and will be sharing music that she learned while growing up in Hawaii. Jana has over 20 years of teaching experience in choral and general music in grades PK-12.
Friday Night Social Event
Happy St. Patrick's Day! Come join us for a fun night of community dancing and socializing, as we celebrate the holiday and our time with fellow music educators! Join Sandy Knudson and Reelplay (Robbin and Dave Marcus) in this joyful collaboration with the Country Dance and Song Society.
Saturday Night Social Event
Socialize, rekindle Kodály friendships or make new ones, at the Saturday night social event.
---
Special Sessions and Offerings
Tech/Sensory Table
Come join us for an exploration of tech tools and sensory tools! Whether you discover new apps and play with a musical robot at our tech table, or calm down with meditation and focus with fidgets, you'll have a chance to learn about strategies and tools that will improve your students' learning and social emotional growth.
Choir Family and Administrators Event with Sandy Knudson
The clinician will give an overview of the Kodály philosophy and approach for choir parents/families and administrators. The presentation will give the audience a chance to experience some music making together. Attendees will gain insight into the teaching that students/singers receive in their local music classrooms.
Choral Reading Session led by Brent Gault
Find fresh repertoire for your classroom, community, and performing treble groups! Join us in singing through literature appropriate for your beginners through advanced elementary and middle-level ensembles.
Educating the Teachers of Teachers Track (ETT)
The ETT (Educating Teachers of Teachers) Track is a time for program instructors to learn from each other and hear new developments from the Teacher Education Committee.
Instrumental Track (IT)
Designed for instrumental educators of all levels, this track explores the application of the Kodály-approach and philosophy to band and string instruments, in the hopes of fostering greater literacy and learning.
Secondary Choral Track (SCT)
These sessions are designed for Middle and/or High School choral educators to explore a Kodály-inspired, skills based, approach to music literacy, rehearsal techniques and repertoire.
OAKE President's Forum with OAKE President Kevin Pearson
The OAKE President curates a session on a topic of their choice.

Research Poster Session led by Brent Gault
Come speak with OAKE members as they share current research projects related to aspects of Kodaly-inspired pedagogy.
---
OAKE Business
Advisory Council
Advisory Council Luncheon for Chapter and Division Leaders, or their proxies.

Division Membership Meetings
Meet up with your OAKE Division leadership at the Division Membership meetings. 
General Assembly Meeting for OAKE Membership
During our general assembly, we meet as a membership to learn about OAKE's latest developments, celebrate scholarships and awards, and unveil the next OAKE conference!
---
Conference Breakout Sessions
Conference Breakout Sessions are scheduled on Friday and Saturday of the conference
Click on the headings below, or click here to see a full list of Session Descriptions
Miriam Factora
Celebrating Diversity Through Music

Miriam Factora
Philippine Folk Games for Teaching

Corinne Galligan
Music of the Sea: Lyrical Creation and Improvisation Through Chanteys

Rachel Gibson
¡Vamos a Cantar! Hispanic Songs and Singing Games

Kathy Kuddes
Doing Our Own Research: Following Kodály's Lead

Rachel Tanenblatt
Hineh Ma Tov: Jewish Folk Songs for Elementary General Music

Colleen Casey-Nelson
Using Google Earth in the Music Classroom

Juanda Marshall
Make "My" Culture Matter

Christina Svec
Current Research on Singing in Childhood: What's Next?

Lauren Bain
Magical Manipulatives for Young Learners

Michelle Braun
Bold Choices to Activate Your Listening Curriculum Through Diversity

Andrew Ellingsen
Orff Schulwerk & Kodály: Stronger Together

David Frego, Herbert Marshall, Julie Scott
Mode and Meter Bootcamp: Dalcroze, Orff Schulwerk, and Music Learning Theory

Kathy Kuddes
Bartók's "For Children": Miniature Masterworks

Carrie Nicholas, Tanya LeJeune
Bright Ideas for New Performance Traditions

Kevin Powell
Get Them Up and Moving! A Sequential Approach to Teaching Folk Dancing

Gemma Arguelles
Beyond Rote: Developing Music Literacy in the Elementary Chorus

Susan Brumfield
Sing It In Your Head: From Listening to Inner Hearing

Darren Dailey
Demonstration: Conducting Workshop with the Jacksonville Children's Chorus

David Frego
Dalcroze and Kodály: The Intersection of Solfège and Movement

Megan Sheridan
Demystifying the OAKE National Honor Choir Audition Process

Sarah Tullock
All Human Beings Are Creative: Composing and Arranging for All

Alyson Moore
A Voice for a Lifetime

Loren Tarnow
Sprouting Joy! Cultivating Social Emotional Learning in the Music Classroom

ETT – Educating Teachers of Teachers

Sarah Burns
ETT: *U*N*W*R*A*P* A Song: A New Approach to Song Analysis

Becky Halliday
ETT Round Table: Idea Swap

Katherine Hickey
ETT: The Original Music Lessons of Jenö Ádám and Zoltán Kodály

Kathy Kuddes
ETT: Teaching Responsible Song Research

Larena Code
Let Children Lead: Framing Meaningful Discussions Through Musical Play

Ashley Cuthbertson
Culturally Responsive Music Education in Action for General Music Rooms

Andrew Ellingsen
Panel: Supporting LGBTQIA+ Students in a World That Won't Say Gay

Benjamin Rivers
Substantiating Allyship: Backing the Methods and Materials in Your Classroom

Amanda Vanausdall, Elaine Bernstorf
Sink or Swim: Sound Literacy for Everyone

Roberto Castro
IT: Folk Songs and Band Literature: Kodály for Band

Susan Harvey, Dillon Downey
IT: Creating Sequenced Instruction in Private Instrumental Settings

Ann Leffard
IT Demonstration: Seeing Ears and Hearing Eyes in the Band Rehearsal

Darren Dailey
SCT: Secondary Choral Reading Session with the Jacksonville Children's Chorus and The Voices of Jacksonville

Michael Hanawalt
SCT: The Singing Revolution: Estonian Folk Music and Composer Veljo Tormis

Mary Ellen Junda
SCT: Earthtones Vocal Ensemble: Exploring Cultures Through Song

Georgia Newlin
SCT: Successfully Teaching Choral Octavos Through Form-Based Analysis
---
CALL FOR RESEARCH POSTER SESSION PROPOSALS
The Organization of American Kodály Educators will sponsor a research poster session at its national conference in Jacksonville, FL, March 16-19, 2023. Research projects dealing with topics such as singing, composition, improvisation, developing music literacy skills, folk music research, and history and philosophy of the Kodály method are requested.
Proposals are due by 11:59 PM (PDT), NOVEMBER 1, 2022
---
For Accepted Presenters:
DUE BY NOVEMBER 1:   Commitment to Equity   Equipment Request 
DUE BY JANUARY 15:     Session Notes   Register
---
Important Contacts and FAQ
Scheduling concerns and inquiries should be addressed to the National Conference Business Director, Nancy Johnson.  OAKE typically releases the final conference schedule in mid-February preceding the conference.  
Equipment inquiries should be addressed to the Equipment Coordinator, Nick Mercier.
Materials inquiries (pictures, biographies, agreements, handouts) should be addressed to the Administrative Coordinator, Colleen Graves.