Choirs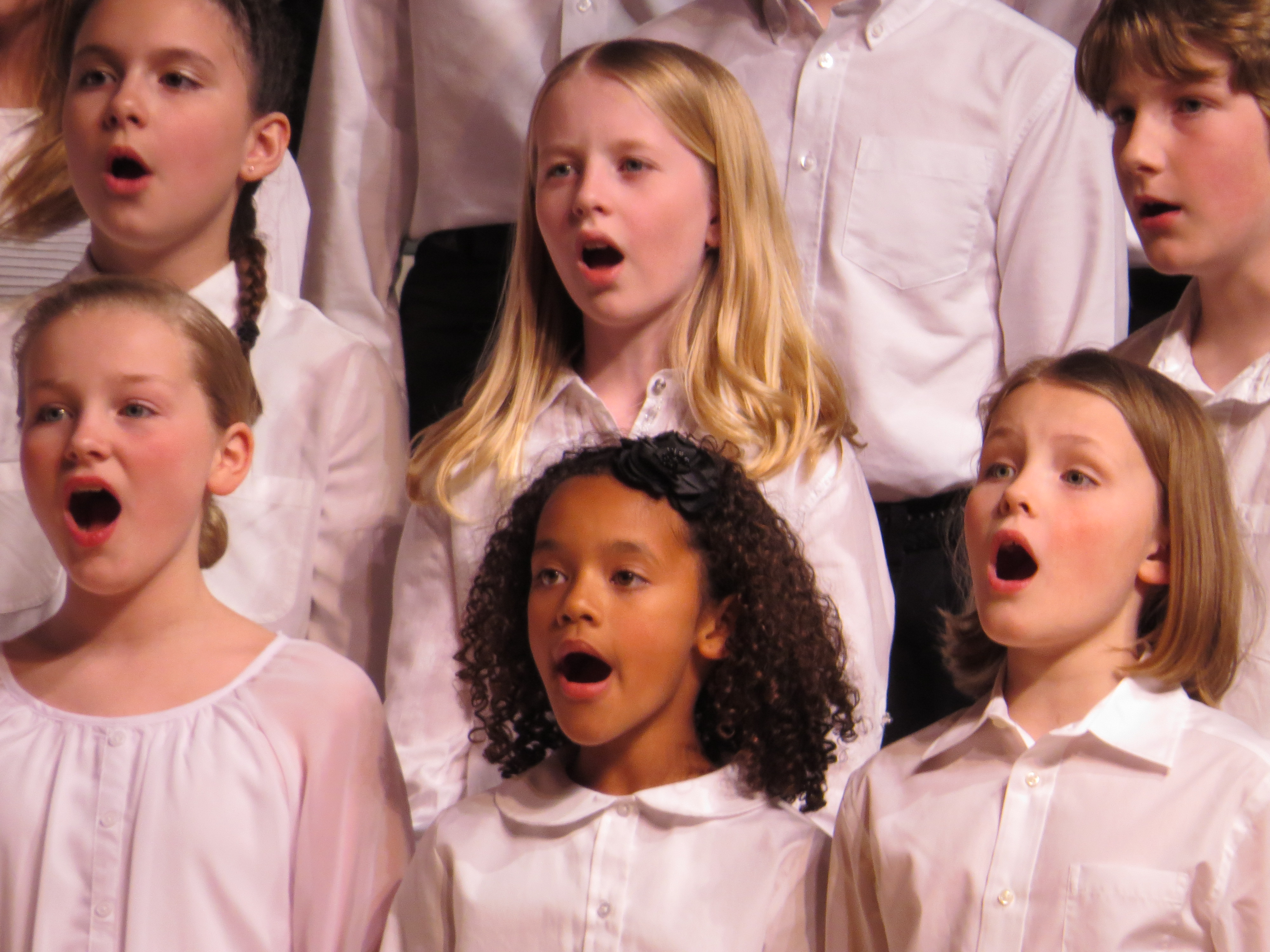 Welcome Kodály Educators and Families!
The Organization of American Kodály Educators (OAKE) was founded in 1975 to serve as a meeting place for music educators who embrace the Kodály Concept of Music Education. It draws its membership from educators of all levels, public and private, students, administrators, and others who share in its support and promotion. OAKE's mission is to support music education of the highest quality, promote universal music literacy and lifelong music making, and preserve the musical heritage of the people of the United States of America through education, artistic performance, advocacy and research. OAKE's vision is the realization of a world where the power of music as a unifying, humanizing, and healing force is an integral part of the lives of the American People.
The OAKE National Conference is an annual event occurring in a different city each year, bringing together music educators and clinicians over the course of four days and culminating in the performance of singers selected to participate in the National Choirs. There are four audition-based OAKE National Conference Choirs, each led by a nationally renowned conductor. Accepted singers will learn and memorize the music at home with their own teachers before going to the conference city. Here are demographics of the four choirs:
Children's Choir – (SSA) – Treble singers in grades 4 – 5
Youth Choir – (SSAA) – Singers in grades 6 – 8 with unchanged voices*
Concert Women's Choir – (SSAA) – Sopranos and Altos in grades 9 – 12
Chamber Ensemble – (SATB) – Soprano and Alto singers selected from the "Concert Women's Choir" auditions, and Tenors and Basses, all in grades 9 – 12.
*Middle school changed voices: We currently do not accept applications for tenor or bass parts for the Youth Choir, however, beginning with the 2021 OAKE National Conference (Jacksonville, Florida), there will be a new choir available for singers in grades 6-8. The new choir will include changed voices and perform SATB repertoire. The name of this new choir will be announced at a later date and is expected to be in addition to the present SSAA Youth Choir. Although we cannot accept changed voices in this year's Youth Choir, OAKE looks forward to expanding offerings soon!
---
NATIONAL CHOIRS TIMELINE
If Accepted
 
 
 
Student Registration & Fee* Deadline
December 2
$250 USD Non-refundable
Family pays and submits registration
(unless the school covers the fee)
Choir Packets Mailed to Teachers
Mid-December
 
OAKE National Office
Teacher Conference Registration Deadline
December 10
 
Teacher pays
Order Choir Tickets and Additional items  Deadline
*2020: limit of five total audience seats per singer
Deadline to Invite Your Principal
January 10 
 
Family or Teachers are welcome to submit both items
Due Jan 10 (BOTH OPTIONAL)
Additional concert tickets may open, if available
January 21
 
Families

Dates for Accepted Singers: MARCH 4 – 7, 2020
(Wednesday through Saturday) in Portland, OR
*Teachers may arrive later than Wednesday, however, conference attendance and registration are required.

Arrive Wednesday, March 4th in time for choir check-in between 2 – 4pm.
Grab a quick dinner, then all attend the required Welcome / Orientation Event followed by your first rehearsal!

Rehearsal Locations and Hotel Lodgings
(if accepted)

Choirs will rehearse in the Hilton.
Women's Choir will rehearse just across the street at the Duniway Hotel.

Hilton Portland Downtown
or The Duniway Portland

Nightly Room Costs: $199 for single or double bed rooms. If you drive, there is also a parking fee.

Parent arranges for student/family.
Teacher arranges for themself.

RESERVATION ALERT: The OAKE Conference Rate expires FEB 20, 2020 OR when the OAKE room block is sold out, whichever comes first.

Flight/Travel to Portland, OR (if accepted)

Costs vary

All arrange for self / family
---
ORDER CHOIR PERFORMANCE RECORDINGS AND PICTURES
Click HERE to order online at ImageOneMedia.com
---
Have Questions?
Please check our Choir FAQ for Frequently Asked Questions by teachers, parents and students.
If you need further assistance, please feel free to Contact Us.